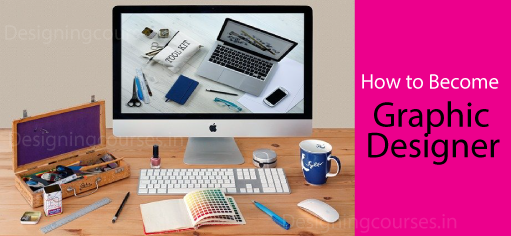 In this post completely related to How to become a Graphic designer, when you want to learn or start a designing carrier, many questions come on your mind.
generally, you have one question on your mind, Am interesting in graphic designing but can I choose as a carrier in graphic designer.
Usually what Graphic designers will do?
and
what are the skills we must have to become a graphic designer?
Today we will share some awesome answers and details into this graphic designing
Questions.
In this post, we explain a lot of interesting factors and what you want to do to become a graphic designer.
and another interesting question we receive, can i become a graphic designer in india?
Our answer is: yes (no doubt definitely you will become a graphic designer).
Anybody can design, but you should practice good designs and You should develop some basic knowledge in designing field.
Both good designs and designing knowledge is two pillar to become graphic designer.
you may have another doubt once I learned design software and basic design knowledge is enough to a self-made graphic designer.
But
you want to shine the designing industry definitely you must have creativity skills but at the same time, each and every designer have a unique style and creativity.
This is the main reason every time designers produce different kinds of designs in the market.
so
creativity is the backbone of any designs
Once you finish courses creativity will not develop, In fact many experienced graphic designers are not developing those skills in a short period of time.
But they improve creativity continuously day by day to achieve those skills, you know by nature everybody has in-build creativity skills.
some situations may change your life and carrier choice then you will enter some systematic or theory-based carrier choice.
we ask one funny question for you
how many parents are allowed more time to drawing their children, definitely they will not allow more time to spend drawing. they will encourage them to read more theory concepts and focus on class topper position.
this is major reason those generations do not improve their creativity that's why we mention here everybody has in-build creativity.
so anybody can develop creativity and you must practice creativity related things in your carrier.
so if you decide to become a graphic designer or designer only designing skills is not enough you must develop some creative skills to become a creative person.
WHAT IS DESIGNS
In this question we receive many times, many people ask basically what is designs and what designs will do?
In simple terms design is communication
so how we communicate one common thing because there are a lot of communications is there like image, words, video, writing, etc.
generally how we can judge design is good or bad.
Any designs will communicate and convert the exact message that is called good designs other designs are generally we consider bad.
you can use shape, color, text, images to create artwork in this artwork we usually consider designs.
NOTE: Your designs must be communicate otherwise your designs will become bad designs.
generally, we consider all are visual elements communication means if any person creates anything like floral designs, image, text, or any product icon, etc.
once we see this (designs) people are easily judged and understand designs and you know design has no language because every design has feelings and emotions.
example1: some designs will communicate messages like 25% offer or buy 1 get 1 so people will think when I buy this product I will receive another product free this is called feel and emotions.
Example2: children are love chocolates and ice cream, only taste will not attract generally, those children are love colorful packages this is another feel and emotions.
we have lot of different feel and emotions in different age and gender.
suppose your designs do not have feelings and emotions that are not good designs.
Design is we must use our creative thoughts and add some visual elements and communicate a message is called designs.
so you want to become a professional graphic designer first step is you must learn designing theories, the principle of designs, elements of designs, color theory, typography.
DESIGNING SOFTWARE'S:
some professional designers use many designing software in the market. you need to learn (software) basic foundation to advance level in a very proper way to build your designing carrier.
You need to learn and understand how to use that software like create images manipulation in Photoshop or create vector icons in illustrator.so you must know software-related knowledge clearly.
PLANNING:
When you start any designing you must do proper planning, don't do any designs without a plan if you do without a plan your design will become failed many designers do this mistake as the beginning stage.
As a beginner, you don't execute designs in the beginning stage. we seen many beginners directly start to execute designs and try all tools and confuse on the first day itself.
why this mistake happens because you didn't do any pre-production work. experienced designers usually start pre-production work then followed the complete design process.
so you are a beginner or a first-timer in graphic designing or you don't know anything in designing first you must do proper planning means what kind of work you want to create and what messages you want to convey.
PURPOSE OF DESIGNING:
we have seen many times designers don't know what is the main purpose of designing you must know the very clear purpose of designing like this designs are going to use promotions, conversions, branding, or user engagement.
Once you know the design purpose it will communicate and engage in users so don't create any designs without knowing the purpose.
CONCLUSION:
You want to enter into the designing field definitely you may have doubts about whether I need to do any professional graphic designing courses.
generally, many people are learning self if you learn very good at self-learning mode there is no issue you can learn.
many people are learning self and working designing companies but you have doubts about your designing work whether your work is enough for production work or not.
but you feel am not able to do self-learning you can do any 3 months to 6-month professional graphic designing courses.
only joining designing courses is not enough how you interested into design field, based on this you will become a professional graphic designer.